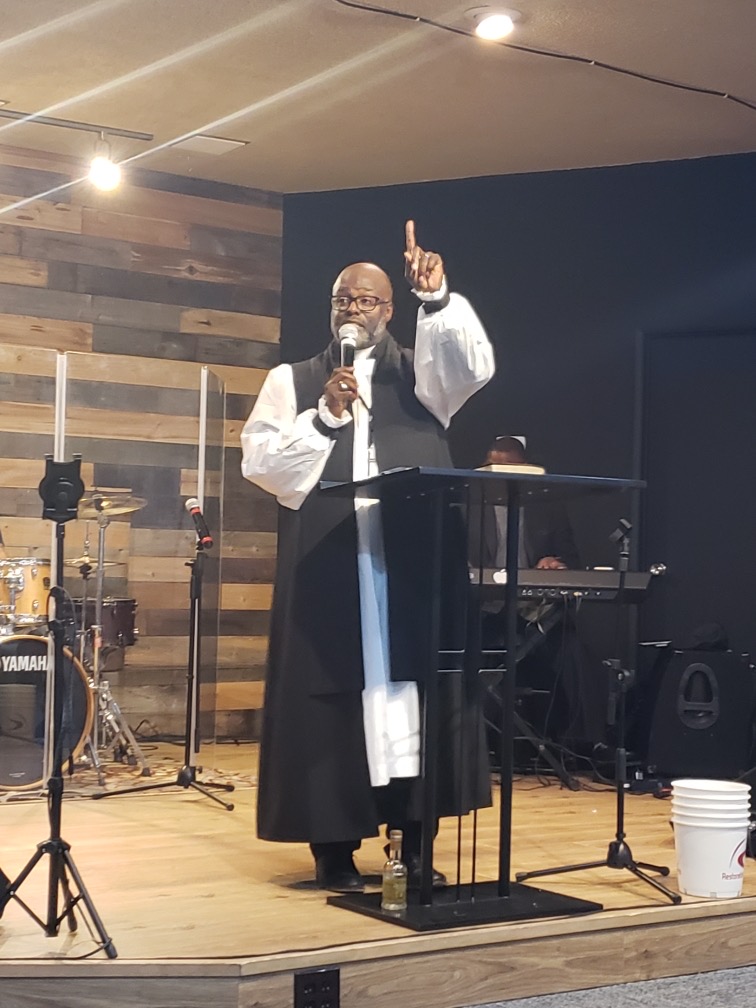 Apostle Andre Dove

, Lead Pastor
Born in Joliet, IL but I always claim Chicago. I'm a veteran of the United States Air Force. I hold a Bachelors Degree in Religion from Faith Evangelical College & Seminary in Tacoma, WA, and a Masters Degree in Urban Ministry from Grand Canyon University, Phoenix, AZ. I had the distinct pleasure of writing my first book in 2014 entitled: "iThink: Transforming Your Thoughts Into Godly Behaviors" which can be purchased through Lulu.com. My second book is being released June of 2023 entitled: "The 5-G Network: Communicating Christ Crucifixion to the Next Generation".
Reading is a passion of mine and some of my favorite books are: C.S. Lewis', Mere Christianity, Pilgrim's Progress by John Bunyan, Bob Sorge's, Envy: The Enemy Within, and a host of others which are too numerous to name.  I love Restoration Church and this journey that God has me on. Nothing is better than this!   

"Where God Restores Me To Life Again" Psalm 71:20
Mission:
Exalt the Savior, Equip the Saints, & Evangelize the Forsaken
We exist to take the whole gospel to the whole church, to the whole city and to the whole world.

Our ministry is a place for hurting people. Where lives are restored and changed forever, a hospital where the needs of every person are met. Everyone is welcome to engage in intimate worship with the Father.

Restoration Church is a ministry of prayer and healing. A place where people are transparent without judgment or ridicule. This ministry's focus is outreach, going into the areas less traveled (i.e. prisons, nursing homes, neighborhoods, college campuses, drug treatment centers, hospitals, etc) so that those who are unable to attend we still have an opportunity to hear God's word.

The preaching ministry of our church is in an expository format. We preach verse by verse that understanding will take place. We will not compromise the word of God for numbers. Worship and Praise are an integral part of this ministry. We allow God time to do what he wants to do in the hearts of people.